For decades we have been helping clients sell companies for aspirational prices. Based on our vast experience selling middle market aerospace and defense companies, we know which business attributes buyers deem to be most valuable. Our firm is led by a team of highly experienced experts.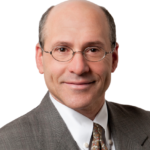 William H. Alderman (Bill),
President
William H. Alderman (Bill) is the founder and president of Alderman & Company.
Bill is an M&A specialist in the middle market of the aerospace and defense industry with over $1 billion in mergers and acquisition-related transactions to his name. Bill has worked for a decade on Wall Street, predominantly working on
M&A transactions
in the middle market of the
aerospace and defense
industry. Bill had previously worked for leading organizations like Fieldstone Capital, BT Securities, General Electric, and Aviation Sales Company. Bill is a Securities Principal registered with the Financial Industry Regulatory Authority ("FINRA") and has four securities industry licenses (Series 7, 24, 63, and 65). In the past, Bill has served on the following boards:
UFC Aerospace, now a unit of Boeing
Cox & Co., an ESOP-owned manufacturer of de-icing systems
Breeze-Eastern Corporation (AMEX: BZC), now a unit of Transdigm
Telos Corporation (NASD: TLS)
DLH Corporation (NASD: DLHC)
Bill has been quoted as an industry expert by Aviation Week, Bloomberg, Reuters, Marketwatch, USA Today, Chicago Tribune, Los Angeles Times, and The Washington Post. Bill graduated from the J.L. Kellogg Graduate School of Management and Kenyon College, where Bill was a varsity soccer player and recipient of numerous athletic awards.
Flying Higher
Bill is a commercial pilot with over 30 years of flying experience and owns and operates a Cirrus SR-22 aircraft. Among other volunteer activities, Bill is an active Command Pilot for Patient Airlift Services. Bill has been a member of the Wings Club of New York since 1992. Bill has frequently spoken at high-profile aerospace and defense industry conferences in the United States and abroad, including being a regular speaker at the flagship annual Aviation Week SpeedNews conferences.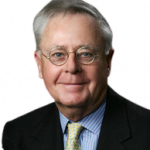 R. Bruce Andrews
Managing Director, Defense
Mr. Andrews leads our Defense practice, working with clients throughout the defense industrial base. Bruce has over 25 years of experience in M&A in the defense industry.
Before joining Alderman & Company as a Managing Director, Bruce had worked in key positions at several leading organizations.
President and CEO of AGC, Incorporated, a 60-year-old engine components manufacturer of assemblies for military aircraft. Bruce was hired in 2008 by the Trust that owned the company to lead a turnaround and exit of the business, which Bruce accomplished through a sale to Loar Group in 2013.
CEO of GenMech Manufacturing. GenMech was a privately owned New York-based manufacturer of military aircraft components. Bruce led the growth and eventual sale of GenMech Manufacturing to SPX.
CEO of Monitor Aerospace, a privately owned New York-based manufacturer of military engine and aircraft components.
Group Vice President of United Nuclear Corporation, now part of the General Electric Company.
Bruce holds an MBA from the University of New Haven and a BS in Chemical Engineering from the University of New Hampshire.
Giving Back to the Community
His current charitable work includes: serving as Chairman of the Board of Directors of the McAuliffe-Shepard Discovery Center, an Air and Space museum located in Concord, New Hampshire and Deacon of the South Church of Kennebunkport, Maine.
Kevin Gould
Managing Director, Aerospace
Kevin Gould leads our aerospace practice, working with clients in commercial aviation, general aviation, and commercial space.
Kevin has more than 20 years of experience in Corporate Development in the aerospace industry, including M&A, strategy, and executive leadership. Before joining Alderman & Company, Kevin served as a senior executive in the aerospace industry for over 30 years. Kevin started his career in the electrical business unit of Boeing in 1988. And after 12 years at Boeing, Kevin went on to become the CEO of Piper Aircraft and then President of the Bendix/King division of Honeywell. Prior to his business career, Kevin was an attorney with McCuthen Black Vergler & Shea. In addition, Kevin actively serves on the boards of directors of several companies in the aerospace industry, including Peregrine Avionics, an engineering firm specializing in avionics integration and installation certification. Kevin holds a JD from the University of Southern California, an MS from Stanford University, and an MBA from Harvard Business School. A Passion for Flying  Kevin has over 1,000 hours as a private pilot, with instrument and complex ratings.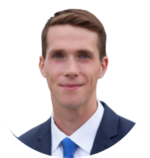 Ryan Kirby is a Vice President of Alderman & Company and is responsible for deal processing and managing the firm's 3 associates and 2 analysts.
Ryan has specialized in the Aerospace, Defense, and Space industries stemming from his education and previous work experience. Ryan completed his BS in Business Administration concentrating in Accounting and Finance at Embry Riddle Aeronautical University. He went on to complete his MBA at Embry Riddle concentrating in Finance, with honors and a 4.0 GPA. Previously, Ryan completed a project funded by NASA which built a finance and business case for the mitigation of space debris in lower earth orbit. Additionally, his work has included analyzing the development of the urban air mobility industry and the funding that accelerated its growth. Ryan has previous work experience in Financial Planning and Analysis. Ryan joined the Alderman & Company team as an intern during his years at Embry Riddle. Upon graduation he joined the firm as an Associate and was promoted to Vice President in 2022. Ryan played for the Great Britain team in the FISEC Olympics for soccer. Additionally, he played for professional soccer teams in the UK including Newcastle United FC. He was the youngest ever captain to lead the Embry Riddle varsity team. Ryan is a member of the National Business Aviation Association and the IvyLine Capital Investment and Derivative group. Ryan holds his Securities Industry Essentials certification.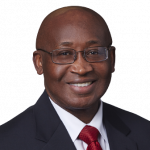 Elder Granger
Senior Advisor
Elder Granger MD, FACP, FACHE, MG, USA (retired) is the Senior Advisor to Alderman & Company. Elder is currently the President and CEO of THE 5Ps, LLC, an SDVOSB, health care, education, and leadership consulting organization.
Before his US Army retirement on July 1, 2009, Elder served as the Deputy Director and Program Executive Officer of the TRICARE Management Activity, Office of the Assistant Secretary of Defense (Health Affairs), Washington, DC. In this role, Elder was the principal advisor to the Assistant Secretary of Defense (Health Affairs) on DOD health plan policy and performance. In his role leading TRICARE, Elder required solid and value-based relationships with major insurers for them to serve as TRICARE affiliates. This needed clear guidelines to assess and determine "best value". A rigorous process was implemented to ensure precise requirements and criteria to manage these relationships to measurable, accountable outcomes. Additionally, Elder oversaw the acquisition, operation, and integration of TRICARE/DOD's managed care program within the Military Health System. Elder led a staff of 1,800 in planning, budgeting, and executing a $22.5 Billion Defense Health Program and ensuring the effective and efficient provision of high-quality, accessible healthcare for 9.2 million Uniformed Service members and their families, retirees, and others located worldwide. Before joining TRICARE Management Activity, Elder led the largest U.S. and multi-national battlefield health system in our history while serving as Commander, Task Force 44th Medical Command, and Command Surgeon for the Multinational Corps, Iraq. His professional affiliations include:
Member of the National Association of Health Services Executives, American Medical Association,the Interagency Institute for Federal Health Care Executives (Life Member) Governance Fellow, National Association of Corporate Directors, member and Fellow American College of Healthcare Executives, member and laureate American College of Physicians, member (life member) and fellow American Association for Physician Leadership, member and fellow American College of Medical Quality, Board of Directors, Defense Logistic Health, Cigna, and Berg Health.
Board of Trustee-Rosalind Franklin University, member of the Arkansas State University Chancellor Cabinet and University of Arkansas School of Medicine Board of Visitors.
Dr. Granger earned a B.S. from Arkansas State University in 1976 and a Doctor of Medicine degree from the University of Arkansas School of Medicine in 1980. Elder completed a residency in Internal Medicine in 1983 and a fellowship in Hematology-Oncology in 1986 at Fitzsimons Army Medical Center, Aurora, CO. Elder was awarded an honorary Doctor of Science Degree from Meharry Medical College in 2009. Certifications
Board-certified by the American Board of Internal Medicine and the Board of Hematology and Oncology
Certified Physician Executive by the Certifying Commission in Medical Management
Certified by the American College of Healthcare Executives Certified in Medical Quality by the American Board of Medical Quality
CERT-certificate in Cybersecurity Oversight from Carnegie Mellon University
A Passion for Serving
Dr. Granger has led at every level of the Army Medical Department, with previous assignments as Commander, 44th Medical Command, XVIII Airborne Corps Command Surgeon and Director of Health Services, Fort Bragg, North Carolina, Commander, Europe Regional Medical Command, Director of TRICARE Europe, and the Command Surgeon, US Army Europe and 7th Army, Heidelberg, Germany, Acting Assistant Surgeon General for Force Projection, Commander, Landstuhl Army Regional Medical Center, Landstuhl, Germany and Commander, Ireland Army Community Hospital, Fort Knox, KY, and attended Army War College, Carlisle Barrack, PA. Elder has received numerous awards, decorations and honors, including the Defense Superior Service Medal, the Legion of Merit with three oak leaf clusters, the Bronze Star Medal, and the Meritorious Service Medal with four oak leaf clusters.